Process Equipment Corporation established in 1984, at the Vatva industrial estate in Ahmedabad, Gujarat. We have become an ISO 9001-2008 certified company in the year 2010. Our company has gained a great reputation in market as manufacturer of flush bottom valves, butterfly valves, non return valves, etc. Over 3 decades of experience in this field has allowed us to provide our clients with a wide range of products that can accurately meet the industrial standards. The equipments that we provide are used in various industries like chemical, pharmaceuticals, fertilizers, etc.
PEC is the leading manufacturer, supplier as well as exporters of a wide assortment of flush bottom valves that are prepared from cast iron, stainless steel or any other corrosion resistant alloy which suits the requirement. These valves are used in reaction vessels, autoclaves or any other vessel that deals with high pressure of liquid or gas. The flush bottom valve we offer is suited in various industries in domestic as well as international market.
What is Flush Bottom Valves?
Flush bottom valves are mainly used to drain off the substance from any vessel any empty it or maintain a constant flow and also provide dead space free shutoff. There are various types of flush bottom valves available that are prepared as per the requirement.
How Flush Bottom Valve works?
The main elements of flush bottom valves are valve seat, gland pusher, hand wheel, bonnet assembly and spindle. The wheel is used to operate the valve and handle the draining of the product. As the wheel rotates, it opens the exhaust to remove the substance from the vessel.
We are the most leading company in the domestic market that is renowned as a manufacturer of flush bottom valves. Our company is equipped with latest technology and equipments that ensures the best performance and superior quality of our products. The valves are famous for the superior features like durability, reliability, efficiency, corrosion resistant and long lasting performance. We are even famous in the domestic market as a supplier and in the international market as exporter of these valves.
Flush Bottom valve are designed to use for piping, reactors and vessels to drain our abrasive material. Flush bottom valve is available in different size and material. This type of valve is attached to the vessels on pad type nozzle. These types of valves are used where enough space is available between bottom pad and the starrier of the tank. We are leading manufacturer, exporter and supplier of flush bottom valves, knife edge gate valves, Bottom Tank Valves, Flush Bottom Ball Valves, Flush Bottom Tank Valves, Pneumatic Flush bottom valves, Jacketed flush bottom valve, Y Type Flush bottom valves, Ram Type Flush Bottom Valves and non return valves in Ahmedabad, Gujarat.
Why choose us?
As a manufacturer, we fabricate the flush bottom valves from various materials like stainless steel or any other corrosion resistant material. The material is selected based on the process and the substance that is to be discharged through that valve. These valves are manufactured under the supervision of our highly qualified experts who handle the quality checking process to ensure high grade end-product. The flush bottom valves are prepared with industry standard specifications that are set in domestic as well as international market. In addition to this, we even provide customization of the product as per the clients need and offer these valves at the most economic rates.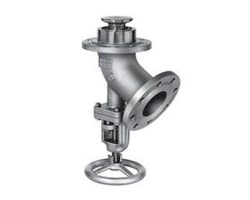 Our key points
High quality products
Best grade materials
Customization available
Short and reliable delivery period
Simple working
Extremely reliable
Economic price
Product range in flush bottom valves:
Flush bottom tank valves
Y type flush bottom valves
Ram type flush bottom valves
Jacketed flush bottom valves
Pneumatic flush bottom valves
Flush bottom ball valves