Manufacturer and Exporter - Pad Type Level Gauges
Our company is one of the leading manufacturer and supplier of which will be used in the process vessels and tanks, evaporator colors to see the process inside the tanks and vessels. These pad type level gauges are used for services where clear observation is required for contents of the tank or vessel and for level indication. Various sizes are available and they can also be manufactured as per specifications or drawings of customers. Pad Type Level Gauges offered comprises professional liquid level gauge and come supported by reflex glass and low/normal/high level indication support. Our Products are widely accepted in the international Market mainly Chemicals, Petrochemical, Power, Refinery, Bulk Drugs and Pharma, Sugar, Food and Brewers, Defense, Automobile, Water and Waste Water Treatment Projects.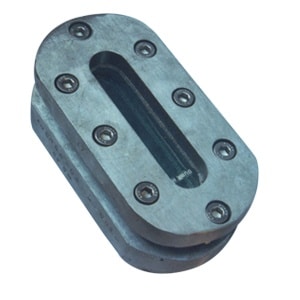 Further, these level gauges are of weld-pad type and provide for reliable usage by allowing direct reading of liquid level operation.