Process Equipment Corporation established in 1984, at the Vatva industrial estate in Ahmedabad, Gujarat. We have become an ISO 9001-2008 certified company in the year 2010. Our company has gained a great reputation in market as manufacturer of flush bottom valves, butterfly valves, non return valves, etc. Over 3 decades of experience in this field has allowed us to provide our clients with a wide range of products that can accurately meet the industrial standards. The equipments that we provide are used in various industries like chemical, pharmaceuticals, fertilizers, etc.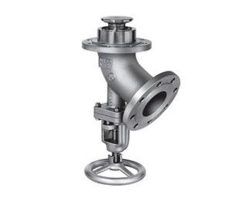 PEC is the leading manufacturer, supplier as well as exporters of a wide assortment of flush bottom valves that are prepared from cast iron, stainless steel or any other corrosion resistant alloy which suits the requirement. These valves are used in reaction vessels, autoclaves or any other vessel that deals with high pressure of liquid or gas. The flush bottom valve we offer is suited in various industries in domestic as well as international market.
As a manufacturer, we fabricate the flush bottom valves from various materials like stainless steel or any other corrosion resistant material. The material is selected based on the process and the substance that is to be discharged through that valve. These valves are manufactured under the supervision of our highly qualified experts who handle the quality checking process to ensure high grade end-product. The flush bottom valves are prepared with industry standard specifications that are set in domestic as well as international market. In addition to this, we even provide customization of the product as per the clients need and offer these valves at the most economic rates.