Leading Best Manufaturer, Supplier and Exporter of Flush Bottom Valve, Flush Bottom Ball Valve, Jacketed Flush Bottom Valves, Bag Type strainer, Cast Steel Globe Valves, Fabricated Strainer, Level Gauges in UAE
We are the topmost manufacturer and exporter of Flush Bottom Valve at UAE. Most cities of the UAE have mainly engaged in exporting the product of Flush Bottom Valve, the cities like Abu Dhabi, Dubai, Sharjah, Umm al-Qaiwain, Fujairah, Ajman and Ra's al-Khaimah. Our product has the standard bottom valves consists of one higher size flang of Tank Bottom Mounting and advanced technology of raw materials are also used for our customers. Flush Bottom Valve qualifies and certifies and is validated meeting complete 100% requirement of Flush Bottom Valves purification. Flush Bottom Valve featured with an inclined bonnet which allows the automation or manual operator to be free or clear from fouling with the disc-end with the jacket, insulation or cladding on the reactor intact without disturbing and damaging the jacket.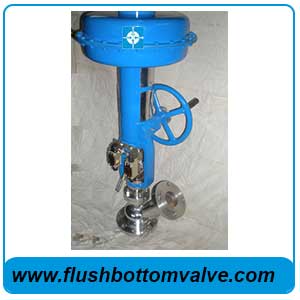 Our product does not allow any material to get entrapped in the valve cavity or in the ID of the ball so there is no wear on the ball or on the cavity filler or a seat. Flush Bottom Valve the agitation time is reduced since the agitator is not away from the disc-end taking less time than other type of flush bottom valves which need approval in the disc-end area.